Pool Information
2023 Pool Season - Closed
All dues and fines must be paid in full for your access card to work
Daily hours: 8:00 a.m. - 9:00 p.m.
The gate will secure at 9:00 p.m. SHARP and you will be locked inside
Swimming Pool Rules
The pool is open from 8:00 a.m. to 9:00 p.m., May - Sep 30
Use of the amenity area is at the risk of the individual; the Homeowners Association assumes no responsibility or liability for any accidents or injuries.
WARNING- NO LIFEGUARD ON DUTY
Unattended solo bathing is prohibited.
Children under the age of 18 shall not be allowed in the pool area without a supervising adult in attendance, preferable a parent or guardian.
Children, three years old and younger, as well as any child not potty trained, must wear snug fitting plastic pants or a water-resistant swim diaper.
NO GLASS ARTICLES ALLOWED IN OR AROUND POOL.
No food, drink, or wrappers shall be permitted within ten feet (10') of the swimming pool.
No running or rough play allowed.
No spitting, spouting of water or blowing nose in pool.
No cut-off clothing allowed.
No diving.
No pets allowed in pool area.
No swimming allowed during heavy rain or when thunder and lightning can be seen or heard.
Swimming pool is for Somersby residents only; all guests must be with a Somersby resident. Resident are only allowed 4 (four) guests per household and said resident assumes liability for their guests.
Gates shall be closed after entering and exiting the swimming pool area. Do not let anyone through the gate that is not with you or loan your pool card to another person. This will result in your pool privileges being revoked. Damage caused by those you let in the gate will be your responsibility.
The pool is maintained by a licensed Certified Pool Operator. In the event that the pool must be closed, all signage must be adhered to or access to the pool will be revoked for a minimum of 30 days.
Currently there is no media on this page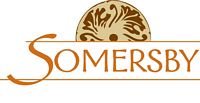 somersbyhoaboard@gmail.com